Horoscope 2023 for all signs
The new year 2023 will bring changes for many of us. Mercury will retrograde four times instead of the usual three, there will be two lunar and two solar eclipses, Pisces will be able to find true love, and Virgo will find its purpose in life.

What will the new year bring for you? Look for your sign to learn more!

Aries
Aries Horoscope 2023
Aries, 2023 will bring you new opportunities in both love and career. The beginning of the year will be productive in business matters, while summer and fall will bring good luck in love affairs.
Money and career
The beginning of the year for Aries won't be easy and will bring challenges in business matters. Only those who are able to control their emotions and don't succumb to external provocations will be able to pass them successfully. Your fiery nature isn't your best ally at work and business, especially this winter.

But there is some good news as well. From January to May your sign will be under the influence of the lucky planet Jupiter and in spring get ready to wait for awesome opportunities for growth in your career and social status.

Use the first months of the year wisely and lay the foundation for your success!
Love and relationships
Aries who already have a couple will be able to strengthen their relationships and bring harmony to them in the fall. And if you are still single, do not get upset, as in September it'll be a good time for you to meet your soulmate. Open your heart and meet new people within this period.
Health
Throughout the year your health is going to make you happy, but in late fall, especially in November, we recommend paying attention to your emotional background and avoid overloading yourself. This is a good time for vacations and recovery.

Taurus
Taurus Horoscope 2023
Taurus, 2023 will bring you luck primarily in business matters. If you've been waiting for financial growth for a long time, make the most of this year. You'll definitely succeed!
Money and career
An especially successful period in your business and work will begin in June and will last until the end of 2023. It is during this period that you could be promoted, start your own business, and raise your social status. Jupiter's transit through your sign contributes to this. To find the most successful periods as well as to obtain the support of the stars for the whole year, use our horoscope of success and money!

In November it is worth postponing important issues and don't start any new projects, but in December, the stellar weather will get better and everything will be fine again.
Love and relationships
At the beginning of the year, you'll be able to strengthen relationships with your loved ones, as well as find harmony and mutual understanding. January will be especially important because of a whole set of favorable aspects of the Sun, Mercury, and Moon. You'll find your internal and external balance and all circumstances will work out for you in the best possible way!
Health
The first half of the year will be favorable for you, dear Taurus, because you won't be bothered by illnesses and ailments. But in June, pay attention to your emotional background. You might experience fatigue and a lack of energy. To alleviate this astrological influence, rest more, meditate, and spend time enjoying nature.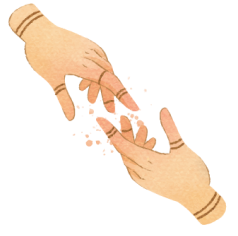 Gemini
Gemini Horoscope 2023
Gemini, 2023 can be a turning point for you in your career and business, if, of course, you are willing to put in the effort. However, there will be no changes on the love plane. We hope that this stability won't disappoint you.
Money and career
Do you want a change in your career? Maybe you've been dreaming to get another job or start working for yourself for a long time? February and mid-spring will give you that opportunity. The most resourceful months for you, Gemini, are February, June, and October. Plan your changes for this time and good luck in business will never leave you!
Love and relationships
In matters of love, 2023 promises to be stable and favorable. If there are difficulties in your relationship, pay attention to March and September. In these months, your partner will especially need your attention and understanding. Don't pull the blanket over yourself, look for compromises if you want to preserve your union. It is very important during these periods not to make promises that you can't keep, as it may cost you a fortune in the future.

Haven't found a couple yet? Try our love horoscope and find out where to look for your love.
Health
Throughout the year, your health will be fine, but closer to the end of 2023, it's worth paying attention to your well-being, resting more, and spending time with loved ones. Luckily it's New Year's Eve and Christmas Eve, so it's also a great time to take a vacation!

Cancer
Cancer Horoscope 2023
Cancer, 2023 will please you with an active beginning of the year, a summer filled with love adventures, and productive work in the fall.
Money and career
Cancer, the beginning of the year can be challenging for you. In January, you'll face a tense astrological backdrop due to a lot of disharmonious aspects between the Sun, Mercury, Pluto, and Venus. Learn to deal with your emotions so that you can get through this period with ease and cope with all the difficulties. If you manage to do it, you could see the results this year, just a little bit later.

As early as the second half of the year, beginning in June, you'll experience a period of good fortune. Jupiter will be out of square to your Sun and will open up opportunities for you to create ambitious projects and gain new experiences.

November will be your most successful month in business matters. At this time you'll be able to accomplish everything you've long dreamed of. Concentrate on this month, as in December the carriage of your luck will start turning into a pumpkin.
Love and relationships
Summer 2023 will be a time of love for you. In June, your sign will be visited by the love planet Venus and will present opportunities to find a soulmate for singles, and for those who already have a couple, an opportunity to refresh their relationship and bring back the honeymoon phase into it. In addition, there will also be pleasant romantic surprises waiting for you in July.
Health
Pay attention to your health at the beginning of the year. You'll need a lot of energy to cope with stress at work, so it's ideal to pay attention to your daily routine and work/life balance. Learn to meditate and try breathing exercises, as this will help you to handle the stress better.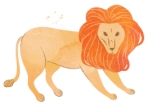 Leo
Leo Horoscope 2023
Leo, the year will be especially good for those who have long planned to start new projects and haven't dared to do so. 2023 will open up new horizons for you!
Money and career
The stars tell you to jump-start the year with new initiatives! This year from January to May there will be a good time for you to launch new projects. Devote the second half of the year to completing what you've started and reaping the fruits. In November, postpone making important financial decisions, you might be disappointed by the choices you make during this period.
Love and relationships
In July and August, your sign will be visited by Venus, the planet of romance and love. It'll bring you good luck in matters of the heart. You will look especially attractive in the eyes of others and collect compliments. Take advantage of it!

In 2023 there will be no shortage of adventures. In February and November, your sign will be visited by Lilith, the planet of secret desires and vices. There is an increasing chance for affairs and adultery. Resist temptation if you want to avoid ruining your relationship.
Health
At the beginning of the year, you may feel tired and frustrated. Allow yourself more rest and make important decisions with a clear mind. From February to November you may face destructive urges due to the transit of Lilith. Take care of your health and don't succumb to temptation.

Virgo
Virgo Horoscope 2023
Virgo, in 2023 you can find your true calling and finally understand yourself. Use this year for self-discovery and development. Start now, decipher your natal chart with your personalized horoscope.
Money and career
At the beginning of the year, you'll have an opportunity to figure out who you are, where you are heading, and what you really need. The harmonious aspect of the North Lunar Node, the karmic point that is responsible for your life purpose to your Sun, will help you do this. The harmonious position of the Moon helps to sharpen your intuition. You'll be able to find the answers that are hidden in your subconscious.

Beginning in April, you'll be able to make a decisive leap and start something new. Before then, a tense aspect from Mars could hinder your success. And the best time for your career and business will be summer.
Love and relationships
After a productive summer at work, you'll have a chance to take some time for romantic relationships in the fall. Venus will pass through your sign in the middle of the fall and will bring you good luck in all love affairs, from dating to strengthening relationships and taking them to new levels.

There is, however, another important thing to consider in the fall - the entrance of the planet of seduction Lilith into your sign in November. Yes, this facilitates sexual temptation and gives you a certain charm, but don't get carried away!
Health
In 2023, your health won't bother you with serious problems. But in order for you to have the strength to carry out all your grand plans, we recommend not forgetting about scheduled body checks and regular rest.

Libra
Libra Horoscope 2023
The new year will delight you with love stories and bring opportunities to discover your purpose. Learn your strengths in advance so you can use them and not let your luck slip away. Open your natal chart right now.
Money and career
In 2023, you need to learn how to make a clear plan and follow it, only this way you can bypass all the astrological storms and achieve success. From January through May Jupiter, the planet of luck, will be in opposition to your sign. Moreover, at the beginning of the year, four planets (Pluto, Mercury, Venus, and the Sun) will be in a hard aspect to Libra. But in February, the stressful period will end and a period of good fortune begins. Aside from February, summer will be good for business and career.

Beginning in August, you may feel a conflict between your desires and goals, what you want and what is necessary. This will be triggered by the passage of the North Lunar Node through Aries, which creates a tense aspect for your sign. You may feel especially devastated if you go against your purpose in life. On the other hand, this may be a good thing, because such feelings are a great guide for choosing the right direction.
Love and relationships
Closer to the end of the year, single Libra will be able to find a couple, and those who already have love will improve relationships. November and December will be especially good for you in love. Don't miss this time if you wish yourself more love, romance, and personal happiness this year.
Health
We recommend paying attention to your health condition at the beginning of the year. At this time you may be affected by stress and take everything too personally. Let yourself have more rest during the New Year holidays.

Scorpio
Scorpio Horoscope 2023
Scorpio, in 2023 you'll definitely be lucky in love, but to succeed in financial matters, you'll have to try hard. Would you like to ease this way? Check out your horoscope for success and money!
Money and career
The beginning of the year will be a test of your strength and you'll have to choose between fleeting temptations and big goals. January, April, and May will be especially difficult. But you will handle all the difficulties if you are able to control your emotions. Don't get distracted by guilt, make a plan and go for it no matter what.

Spring is the best time for you to start new business projects. In April and May, the favorable influence of Mars will grant you determination.
Love and relationships
The planet of love Venus will bless you with her smile twice: first in spring, in May, and then only in December. If you are single, in these months you can meet your soulmate, and if you already have a couple, this is the best time to take your relationship to the next level, like starting to live together or legitimizing a relationship.

Difficulties in love may occur in the summer. In June and July be more attentive and patient with your partner so as not to provoke conflict.
Health
You should be especially attentive to health issues in January, April, August, and September. Of course, it depends a lot on your lifestyle, but during these periods, you may feel a drop in energy, which in turn could lead to a lowered immunity or give you a depressed state. Plan a vacation or at least a little rest for one of these months to restore your energy and always be resourceful.

Sagittarius
Sagittarius Horoscope 2023
For freedom-loving Sagittarius, 2023 will be filled with the blessing of the planet of good fortune Jupiter. Especially since it is Jupiter that rules your sign. Don't miss out on periods of luck!
Money and career
The beginning of the year won't be easy in business matters. In January you'll face some resistance and may provoke conflicts with colleagues and partners. This is facilitated by the tense aspect of the Moon's opposition to your sign. Try to resolve issues meaningfully, as it will benefit your finances.

Nevertheless, 2023 will be a year of self-knowledge for you. You will be able to understand your purpose and clearly see your way forward. It will be very easy to understand this: as soon as all events seem to align in your favor, you are on the right track. A harmonious location of your karmic point, the North Lunar Node to your Sun, will help you to find yourself.
Love and relationships
April and May will be the most romantic months of the new year for you, with pleasant surprises and opportunities to be with exactly those you'd like to be with. Your inner potential will reach its maximum in April.

Your second successful period in love will be in early fall. September and the first half of October will surprise you with pleasant events.

In early November, when the Moon is in opposition to your Sun, you might want to hold back your emotions, as there is a risk of bringing a burning passion and conflict to your couple.
Health
Be careful in the second half of January, the tense influence of belligerent Mars could bring injuries and infectious diseases. And in late August, be wary of overexertion and stress, which can manifest as high blood pressure, migraines, and fatigue. To avoid negative consequences, allow yourself more rest during this period and don't engage in conflicts.

Capricorn
Capricorn Horoscope 2023
Pluto, the planet of transformation and change, will be passing through your sign throughout the year. It will bring events that will turn your life upside down. Which way? Use your personal forecast to find out more.
Money and career
The very beginning of the year, specifically January, will be incredibly saturated with cosmic influences for Capricorn. As many as four planets will pass through your sign: the Sun, Pluto, Mercury, and Venus. This will bring challenges into your life, but by utilizing the strengths of your natal chart you'll be able to get through them and benefit yourself.

In the second half of the year, beginning in June, a harmonious aspect with Jupiter will begin to promote good fortune in business. You'll see the first fruits of success in places where you planted seeds of labor at the beginning of the year.

In July, you should be ready for disagreements on the part of colleagues and business partners. You should learn to look at the situation objectively, listen to constructive criticism and not try to do things your own way.

In August, when the North Node shifts from Taurus to Aries, Capricorns may face a karmic test. During this period, it's important to pay close attention to your intuition's clues, which will help you recognize whether you're on the right path in life. If everything comes easy - you are probably doing everything right, but if the obstacles are lining up one by one - most likely you've strayed from your true destiny.

The fall is generally a good time for business matters, except that in October you should pay a little more attention to details and agreements so as not to be misled (Mercury will briefly create tension in your mutual understanding with colleagues and partners in October).
Love and relationships
Fortune in love affairs will smile upon you in the fall when Venus is in harmony with your Sun. Open your heart to love and romance!
Health
In March, your spine and joints may be at risk, it is recommended to limit physical activity for this period. In May you may feel tired and exhausted, plan a rest, take your mind off important things, and spend more time outdoors.

Aquarius
Aquarius Horoscope 2023
In 2023, freedom-loving Aquarians will have to master an unconventional role for themselves. They'll have to accept the rules of society. It started back in 2022, when Saturn began to pass through your sign and will end in May 2023.

Lilith, the planet of intrigue and seduction, will make a hard aspect to your Sun from February through November, and this puts your reputation at risk. Be careful.
Money and career
January and February will be great periods for you to fulfill your ideas and plans. You'll have the energy and motivation to do whatever you are up to.

May will be the most creative month thanks to the positive influences of Mercury and Uranus. You'll be able to realize your business ambitions and achieve authority and popularity. If, of course, you can overcome the laziness that would be provoked by Mars' tense position.

In June and August, we recommend avoiding expensive purchases, investments, and signing important documents. It is better to postpone these matters to September and October. If such transactions are inevitable, be more attentive to details, there is a risk of falling into temptation and failing to notice the hidden deception or being deceived in expectations.

In November, there are likely to be new challenges and tests of your strength.
Love and relationships
Good luck in love will accompany you in April, take this time to take care of relationships and romance. March and May will be the trickiest months, as Venus will be in a hard aspect to your Sun at this time, which might mess up your plans.
Health
In early January, you should pay attention to your hormonal background and endocrine system. Also, a period of psychological overload may hit Aquarians at the end of March.

In June, when the Moon and Mercury will make a square aspect to your Sun, emotional burnout and mental overload are very likely.

We recommend taking more vitamins to boost your health.

Pisces
Pisces Horoscope 2023
The year 2023 will please you with both love adventures and the fulfillment of creative plans. The main thing is to be in the right place at the right time. Listen to your intuition, it won't let you down!
Money and career
Pisces has a special gift of feeling the trends of the year. At the beginning of the year, it is important for you to listen to your inner voice to tune in and plan your future. The beginning of the year doesn't have any significant astrological aspects for you, so almost everything depends on you and your decisions.

In April, the harmonious influence of Mars will help you realize your plans and be proactive to grab your lucky ticket.

If you work in the intellectual or creative sphere, pay attention to July. During this month the favorable position of the Sun and Mercury will give you new ideas and strengthen your intellectual abilities.

In August, you may experience disappointment with the intensity of Mars and Mercury as your plans come to fruition. But don't worry, wait until the fall, because in November your potential will reach its fullest and everything will go right on schedule.
Love and relationships
In February, your sign will be visited by Venus, the planet of love, which will give you luck in all your romantic endeavors. Be more daring!

In April, difficulties may arise in relationships, but already in May, things will get better.

In November, Venus in a harmonious aspect, in a trine to your sign, is a very good position for relationships, dating, and making new acquaintances. At this time, single Pisces will be able to meet their soulmate.
Health
You should pay attention to your physical condition in April. Listen to your body, as it is important to get a sense of how energetic you feel in advance. After all, if you overdo it during this period, it may result in a serious weakening of the immune system. In August, there could be an increased risk of injury, be more careful.